Our Building
After many years, and much hard work on the part of countless dedicated congregants, the dream of our own Mikdash Me'at became a reality in 2014! You can still be a part of the process of supporting this effort by pledging to the Capital Campaign today. Please contact the Building Committee at newbuilding@ohrhatorahatl.org for more information.
Etz Chaim He Tree Campaign
The 'Etz Chaim He' tree sponsorship is a meaningful, lasting way for you honor and to provide a living, breathing donation to our shul and our planet for decades to come. As part of this campaign, we will also match each tree planted at Kehillat Ohr Hatorah with a tree to be planted in Israel through the Jewish National Fund. For more information please go to https://www.ohrhatorahatl.org/etzchaimhe or contact the office at leslie@ohrhatorahatl.org.
Click here to sponsor a tree today!
Bnei Mitzvah Brick Campaign
As we are getting ready to start seeing actual bricks and mortar on the site of our new building, we have a very exciting opportunity, through a Bar/Bat Mitzvah Commemorative Brick Program, to acknowledge and commemorate the growth of our youth and their legacy as they mature from children into young adults and beyond.
Click here to order your child or grandchild's brick today!
Please click on the images below for an enlarged version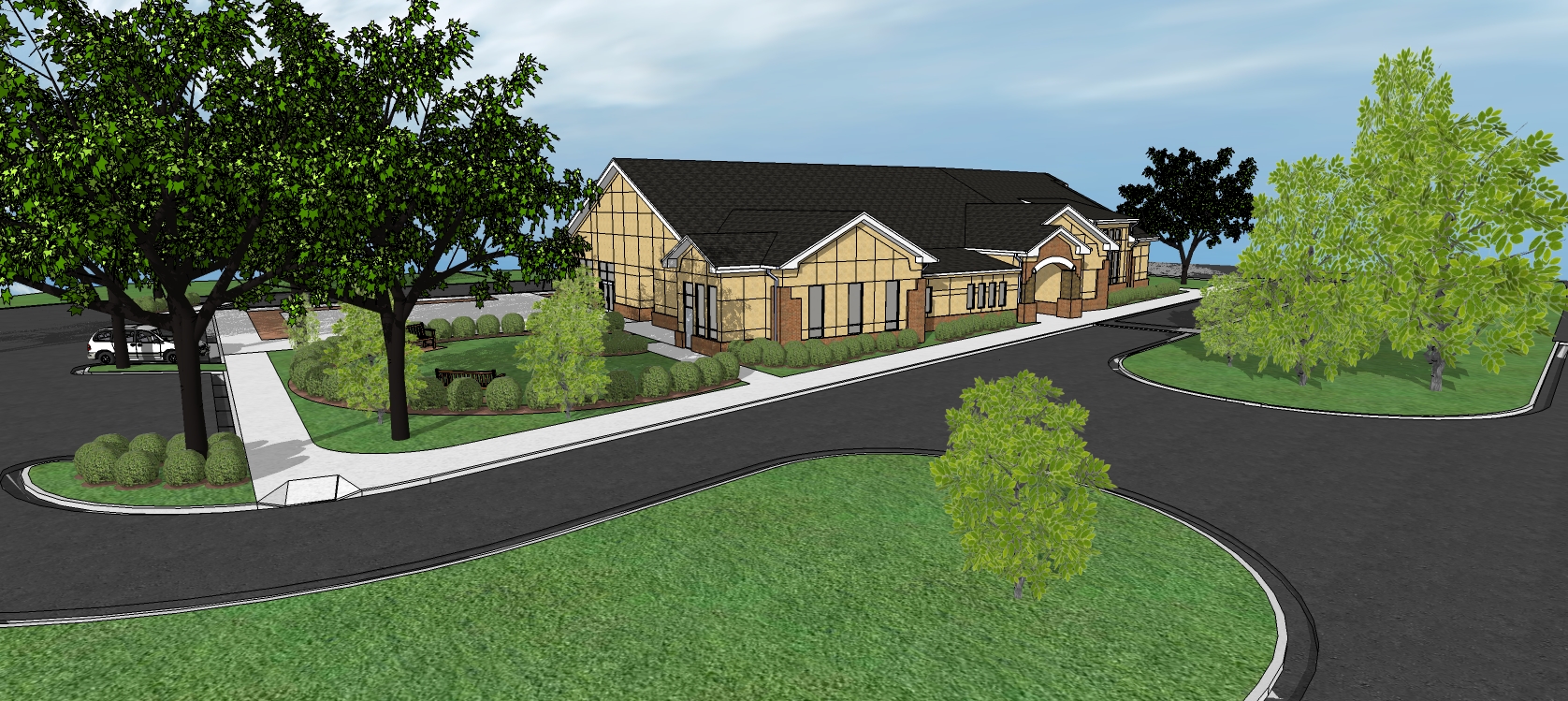 This is a perspective image of the original rendering of the building as it would look when surrounded by the finished landscaping and driveway.
This view shows how the original rendering of the building as viewed from LaVista Rd.
This view shows the actual building as you see it now from LaVista Rd.
Learn more about our building and the process!
Environmental Stewardship and Certification (click here)
Donation Wall created by Lynette Joel & Bonnie Cohen ( click here)
Value-driven sanctuary design (coming soon)
Sun, June 4 2023 15 Sivan 5783